Sale!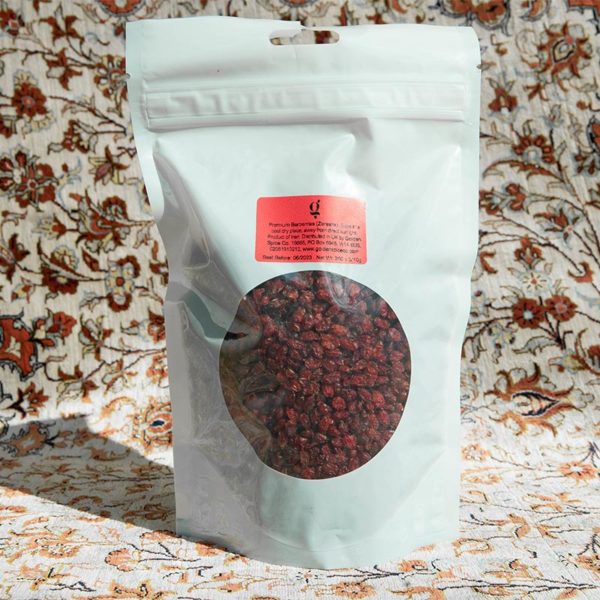 Wild Barberries | Zereshk – 200g
Barberries enjoy world recognition for their addictively tart, citrusy flavour and attractive reddish colour. They're one of the most cherished edible berries in Iran, where they're called zereshk, and are a vital ingredient in the lavish Persian cuisine. 
Barberries are as versatile as any other berries. Expect to find barberries in everything from candies and sodas to jams and baking treats. Often sold dried, these ruby-hued one-biters are one of the essential ingredients in the famous rice-based dish Pilaf, but you'll be surprised to see how easy it is to add them to your cooking.
Provide over 200% of your needed Vitamin C intake.

Strengthens your immune system.

Keeps adequate levels of blood cell regeneration.

Controls blood sugar levels improving insulin response. 

Great levels of antioxidants. 

Barberries are incredibly nutritious.
Toss barberries into rice and couscous dishes. Use them in salads and enjoy them as all-natural desserts and candies!
You can also mix in a blender for a detox juice.