Sale!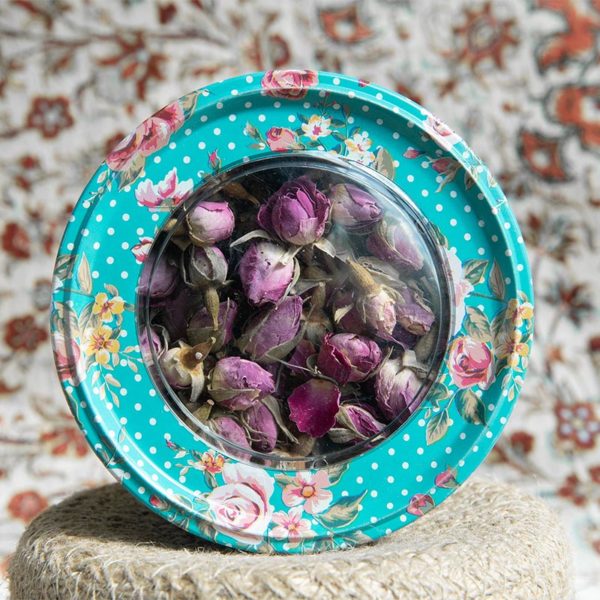 Edible Pink Rose Buds - 50g
Fragrant, wild blooming rose buds are everything you can ask from the queen of ornamental plants, the roses. Rosebuds must be hand-harvested with extreme care and can be infused in water to reward your senses with a picture-perfect rendition of the flower's delectable charm.
A tasty rose infusion can boost your mood while you enjoy one of the most exclusive fragrances in the world.
Please note, container tin could be different design depending on stock.
Consuming rosebud infusions can reduce menstrual cramps and PMS discomforts. Rosebuds can improve blood circulation.

Rosebud infusions can ease constipation.

Rosebud infusions can soothe your nerves. 
Prepare a rosebud infusion and sweeten it to taste. Liven it with a splash of lime juice or make it creamy with a dash of cream.
You can also prepare an iced rosebud infusion for hot summer days!