Sale!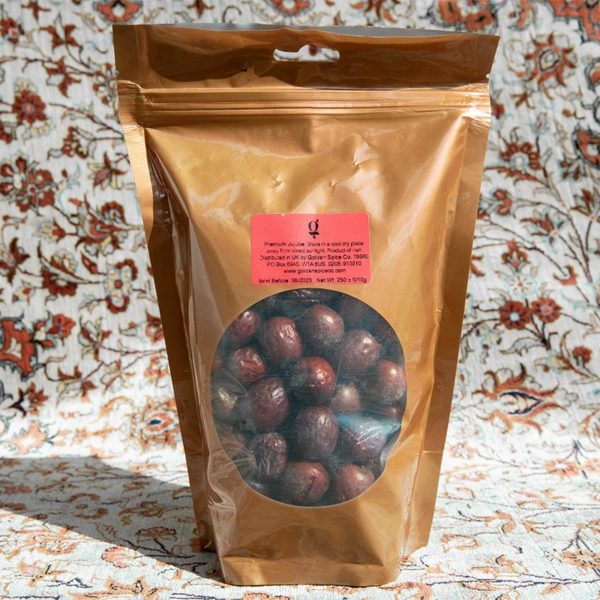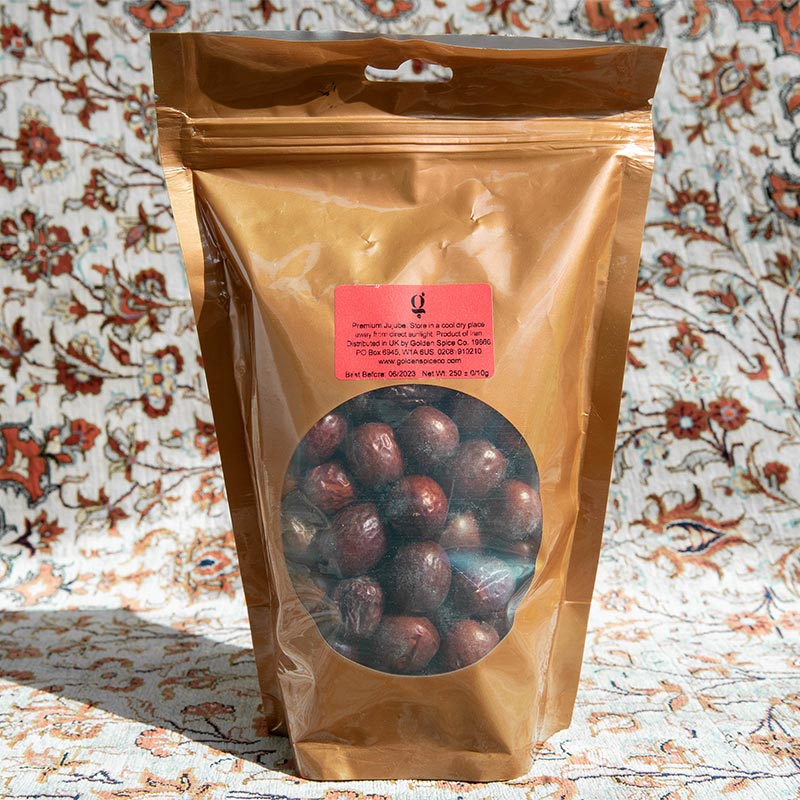 Jujube – Red Dates – 250g
Jujube is a trendy superfood that also goes for other names, red or Chinese date. It's only found in a specific climate from Lebanon to central China, and it's prized in many cultures for its flavour, texture, and most importantly, its health benefits.
You can enjoy the resilient fruit freshly picked when it shows a green colour, but it's more commonly consumed as a dried fruit. It is in the drying process when the green date gains its vibrant red colour. 
Reduce stress and anxiety.

It might reduce inflammation.

Has natural antibacterial properties.

High levels of vitamins C, B1, B2.

Adequate amounts of iron, magnesium, manganese and phosphorus.
Substitute dates and dried fruits in any recipe with jujube, including rice dishes, soups, stews and broths. 
You can also snack on jujube for a tasty and nutritious bite.