Sale!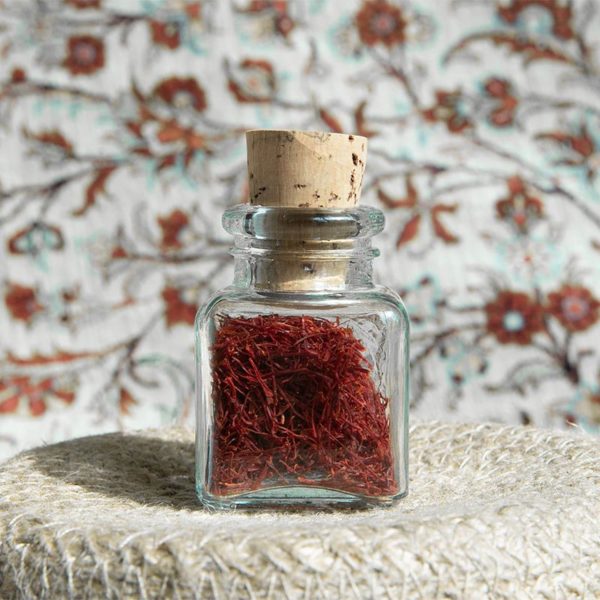 Neghin Saffron – 5g
The Iranian plains are the source of the finest saffron in the world, the 'red gold' has been cultivated in the area for centuries, and the quality just can't be beaten. Not all saffron has the same quality, though. There's good saffron, and then there's great one.
The finest quality in saffron is known in Iran as Neghin saffron, and it's immediately recognisable for being longer, thicker and more intensely coloured strands. This is the most expensive saffron globally, and along with the Sargol saffron, Neghin is on top of the quality pyramid.
 Handpicked to preserve unbroken stigmas with no pollen or styles, these saffron threads are a sight to behold and a real treasure to covet. 
Lowers blood sugar levels.

Improves eyesight.

Improves memory.

It's an impressive source of antioxidants.

Reduces menstrual discomforts.

Promotes heart health.
There are hundreds of ways of adding saffron to your food and drinks, from a saffron chai latte to a saffron rice cake. 
Rice, soups and stews are compatible with saffron's flavours, but you can also use saffron in desserts and baking treats.