Sale!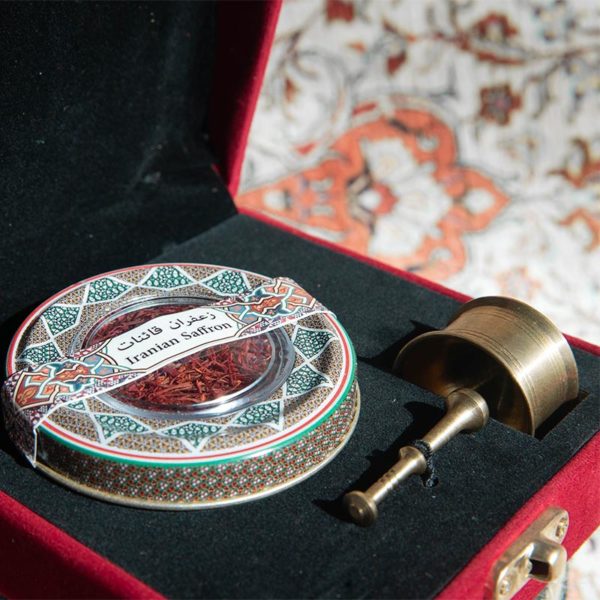 Saffron Pestle and Mortar
Included:
Premium Persian Saffron*
Saffron Pestle and Mortar
Velvet Box
Please note, inside the velvet box there's a 1 gram tin, any additional saffron would come in a separate, yet equally beautiful traditional tin.
Lowers blood sugar levels.

Improves eyesight.

Improves memory.

It's a powerful antioxidant.

Reduces menstrual discomforts.

Promotes heart health.
When using saffron, a little goes a long way. Put a pinch of saffron in the mortar then grind firmly with the pestle until finely grounded. Iranians often choose to add sugar when planning to add Saffron to food.