Sale!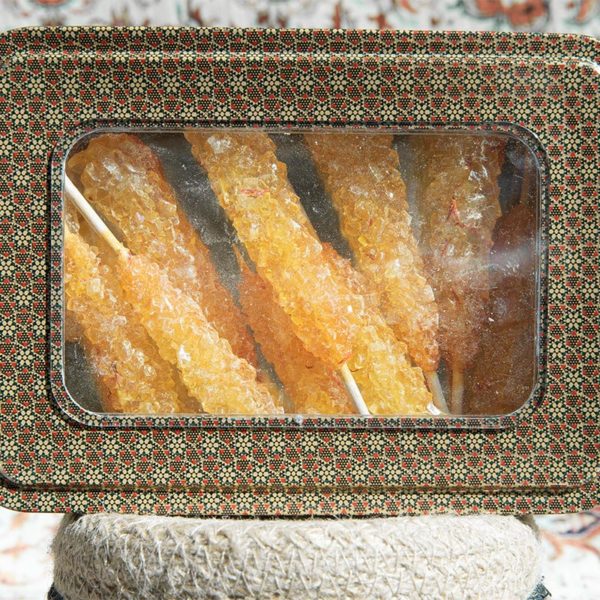 Saffron Rock Candy – 16 Sticks
When the finest saffron in the world meets pure crystallised sugar, you get saffron rock candy. 
These are sugar crystals formed naturally in a sugar-saturated mixture to create beautiful prisms and geometric pops that are nothing but all-natural sugar infused with saffron's flavour and health benefits.
Saffron rock candy is traditionally used to ease a sore throat.

It can reduce coughing. 

Saffron can reduce PMS symptoms.

It's a potent antioxidant

Saffron rock candy can improve your mood.
Saffron rock candy is the perfect garnish for drinks and a refined, exciting sweetener for tea, coffee, water, milk and even cocktails.