Persian Saffron, from a trusted source, at great value.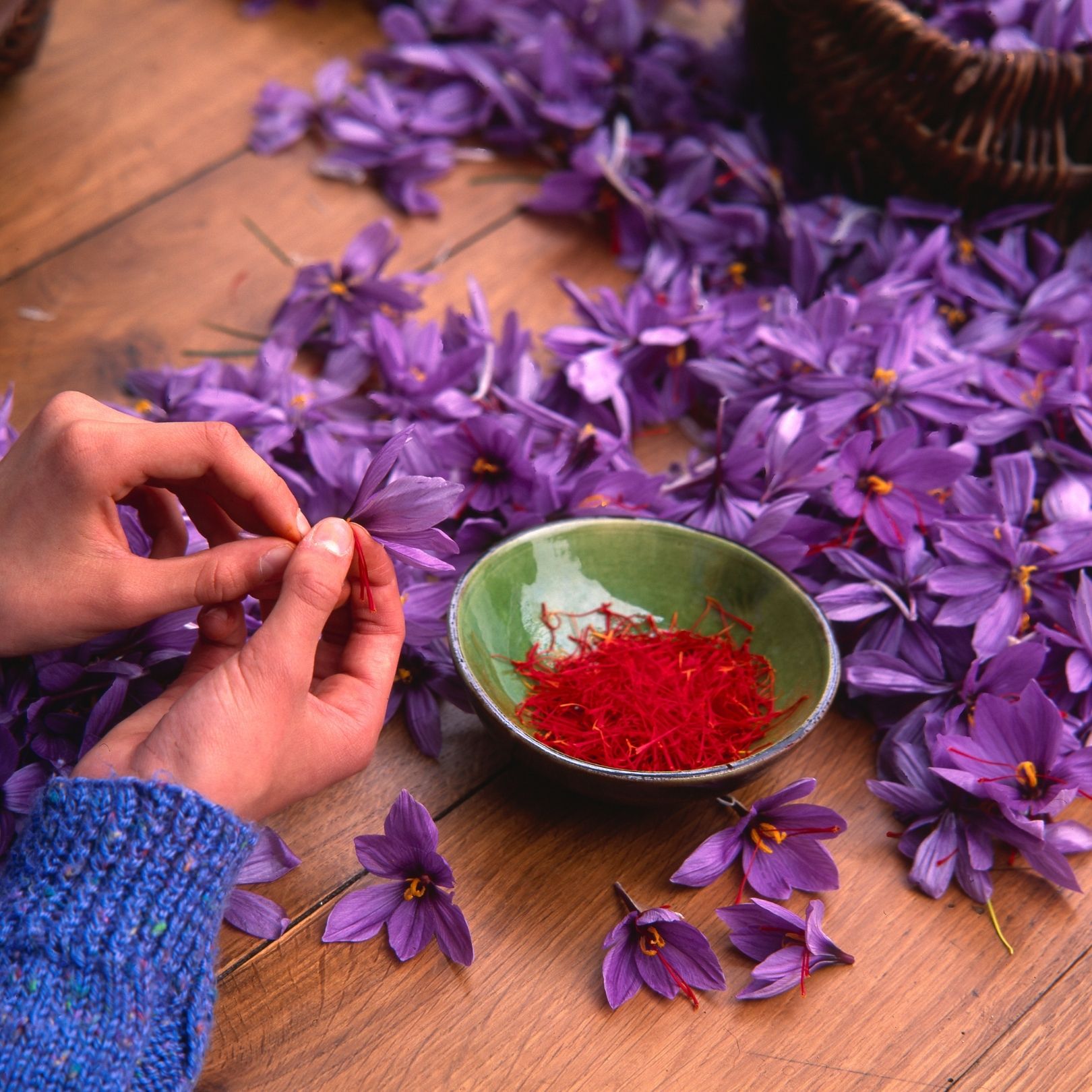 ANCIENT REMEDY Mentions of saffron appear in the writings of Galen and Hippocrates where it was used as to relieve coughs, colds, stomach ailments, insomnia, scarlet fever, and even heart trouble. Modern healers have found saffron to contain powerful compounds that can assist in treating Alzheimers, depression and menstrual discomfort.

PERSIAN SAFFRON Sargol with a Crocin, the substance behind its vibrant colour, of about 240, stands as the most potent strand of the spice. Sargol literally translates to 'top of flower' which means it only consists of the dark red strands, free of any yellow roots.

IN FOOD AND DRINKS Saffron is a cornerstone of many traditional dishes, Paella, Risotto Milanese, Tahchin and Biryani, to name a few. Another common use is in tea, either mixed with black, or on its own. Saffron Latte and Saffron Gin are becoming a hot new addition to menus across bars and cafe's
Read More
"I ordered the Sargol Saffron as a birthday present for my partner. He absolutely loves it! The packaging is wonderful too!"
- Nicola JW
"What an absolute delight...feel, smell, taste..top dollar... Delivery was quicker than I expected too..."
- Lorna Buckley
"Probably the quickest most helpful company I have had dealings with, my queries and questions all answered. Saffron delivered on time"
- Clive Bates
"If you use saffron a lot as I do, I cannot fault these guys for quality, price and speed of delivery. Amazing product."
- Graeme Peacock
"Great authentic Iranian produce.Excellent price for such a quality product that has a rich colour and aroma."
- Ursula Kocharian